I just made it back home safely through the somewhat freezing rain after my French exam at nine, and I am quite convinced that I aced it. I might have screwed up on one question, but my intuition should have conjugated all verbs corretly (;
The reason for why I'm feeling a little gloomy is quite a different one; Jasper, our best German exchange student ever, left us this morning ): He should actually be in Moncton right now, getting ready to board the plane. However, he invited a few of us over this morning before exams to say goodbye, so Alexandria, Nils, Shane, and I got up way too early and drove out to his place. We had breakfast with him and Cora, some quite amusing conversations, and then took a few pictures. I'm missing him already, and I surely am hoping that he'll get home safely.
I had the smell of bacon on my sweater during the whole exam, though. I thought that was rather disgusting.
Well, after this rather sad and uneventful morning, I will need to get the definitions for English into my head. And then I've got to study hardcore for Chemistry and Physics... this week will not be fun.
Here are a couple of pictures from this morning: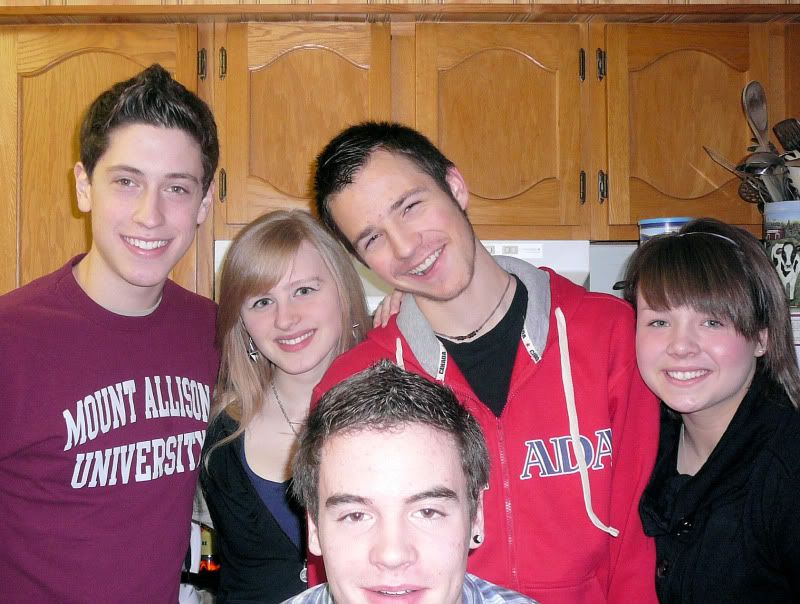 And a few ones from his going away party last Friday: